Have you visited other countryside sites, woodlands and other sites managed by the Coast and Countryside Section?
Aberystwyth Area
Cwm Woods
Large deciduous broadleaved woodland on hillside overlooking the Clarach valley. Woodland trails and footpath links to Aberystwyth and Clarach.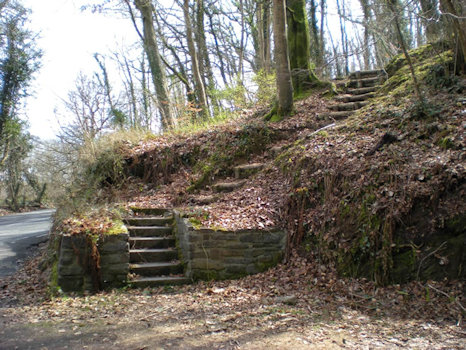 Geufron, Penparcau
This immature woodland covers a hillside in the Penparcau area. The circular path gives fine views across the Aberystwyth valley towards the sea. Lookout for the wooden carved figures! Information panel at entrance.
Llwyn yr Eos, Penparcau
Behind the school in Penparcau, this tiny woodland is primarily for the benefit of local residents and the children of the After School club who are learning various Forest activities, but if you're in the area anyway, why not take a look. Information panel at entrance.
Parc y Llyn
Riverside walk through old farm meadows adjacent to the cycle route near Morrisons.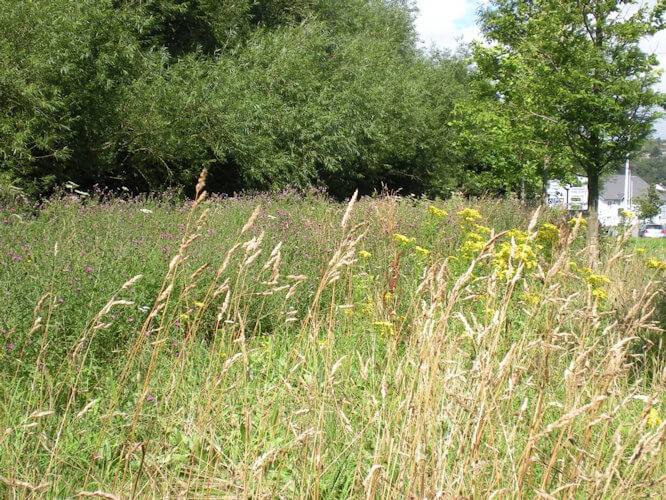 Work carried out at Parc y Llyn
Volunteers have been working hard to clear the invasive Himalayan balsam from Parc y Llyn. See photos below of their progress.
Aberaeron and New Quay area
Llanina Woods, New Quay
Particularly suitable for the less able, with its path winding its way through mixed broadleaved woodland alongside the river. Managed in conjunction with Welsh Water. Public paths near the site lead to Llanina Church and Llanina Point. Information panel and car park.
Maes y Pwll Community Woodland, New Quay
Maes y Pwll was the name of the property that once stood on this site and now its large wooded garden on the coastal slope above the beach at New Quay has been turned into an area for all the people of this popular seaside town and its visitors to enjoy. Managed in conjunction with New Quay Town Council. Information panel at entrance.
Cardigan Bay Lookout, Birds Rock, New Quay
Former Coastguard lookout with breathtaking views of Cardigan Bay and its wildlife. The Lookout was restored in 2001 with assistance from the Crown Estates Marine Stewardship Fund.
Teifi Valley
Cenarth Riverside
Tiny, but lovely riverside site adjacent to Cenarth's ancient bridge and Falls.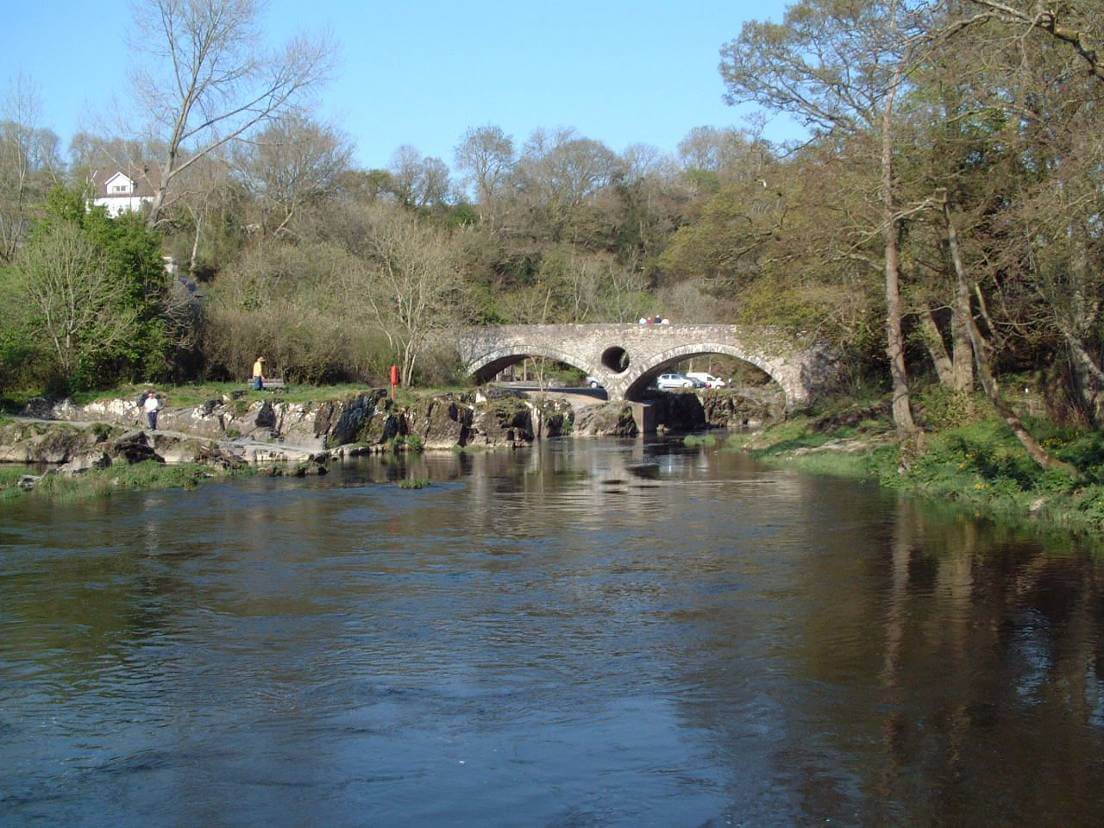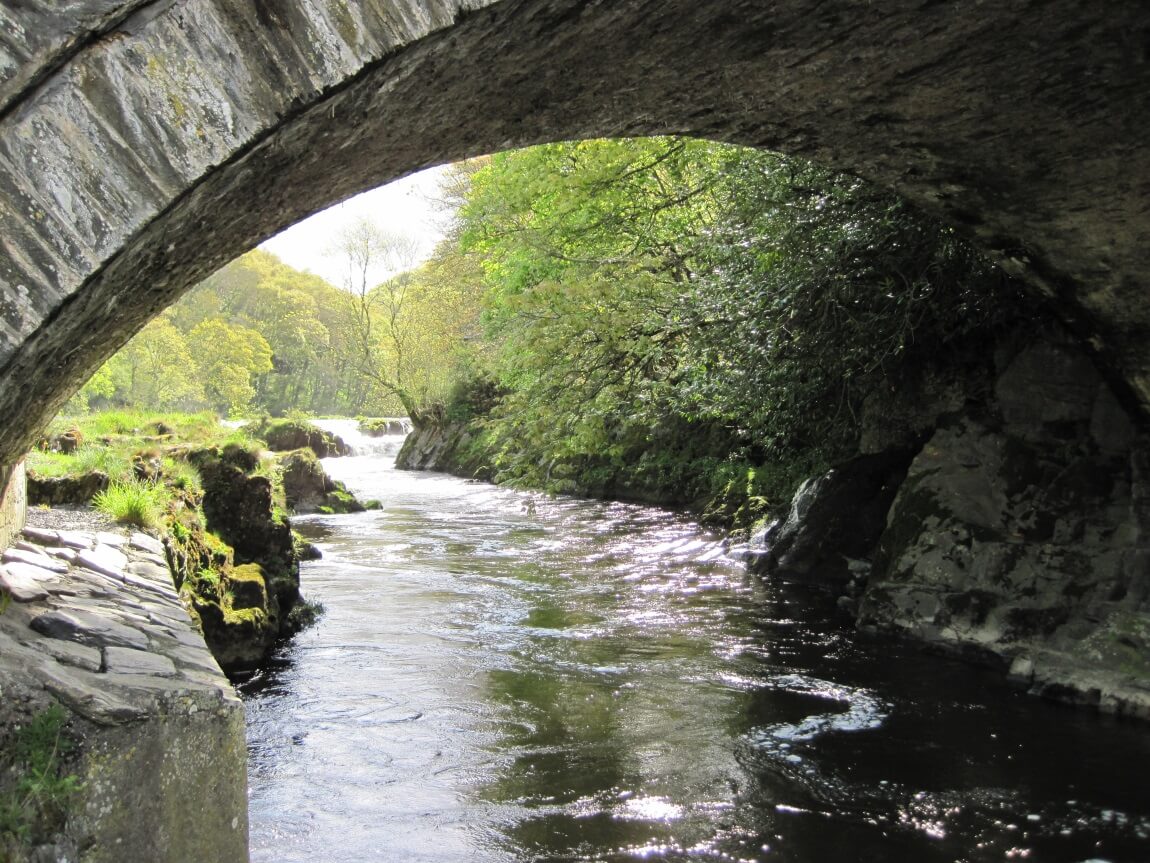 Ceredigion has three Local Nature Reserves, all near Aberystwyth - Coed y Cwm, Pen Dinas and Tanybwlch and Parc Natur Penglais. These sites have been designated because of their importance for wildlife value and their value for community enjoyment and education.
To see a map of the Conservation Areas in Ceredigion please use this link: www.ceredigion.gov.uk/resident/maps/
Parc Natur Penglais
Penglais woods and disused quarry have long been a distinct feature of the Aberystwyth landscape. The woods formed part of the large Penglais Estate which dates back to to the 18th century.
Ceredigion County Council created a Local Nature Reserve here in 1995. It contains lovely deciduous broadleaved woodland that has a spectacular showing of bluebells in spring, and an old quarry area that gives fantastic views over Cardigan Bay. There is an active local support group for the site and they assist the Council in reserve management.
The reserve is an excellent example of what can be achieved when local people and council work together to protect an area that is special to many. In recognition of this, the reserve is designated the only UNESCO Man and the Biosphere urban reserve in Wales, and it received a Prince of Wales Award in 1993. In 2011, the Parc was awarded Ceredigion's first Green Flag Community Award. 2017 marks the 25th anniversary of the Parc and its long established Support Group.
Current work at the Parc
The Support Group have been successful in securing additional funding for Penglais and this has recently led to substantial improvements to public access at the site.
The Support Group release an annual newsletter. The 2021 newsletter is available to read.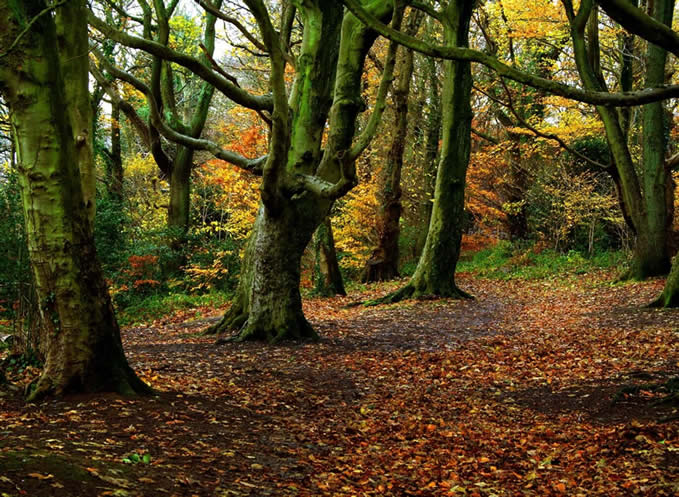 A guided walk leaflet is available from Aberystwyth Tourist Information Centre. There are also information panels on site.
Pen Dinas and Tanybwlch Local Nature Reserve
A reserve with something to interest everybody, it consists of an Iron Age Hill-Fort, hay meadow, river, beach, vegetated shingle spit, an old railway track and even a disused landfill site!
The Iron Age hill fort of Pen Dinas, dating from 300 BC to 43 AD, is at the heart of this site. The hill fort and its surrounding habitats form the County's second Local Nature Reserve (designated in 1999). The site is accessible from Aberystwyth by several footpaths and there is a car park at the stone jetty. The Ystwyth Trail passes through the site.
A guided walk leaflet is available from Aberystwyth Tourist Information Centre. There are also information panels on site.
Aberyswyth, Pen Dinas and Rheidol Circular Walk
Coed y Cwm Local Nature Reserve
This is an ancient semi-natural woodland site that once formed part of the old Plas Cynfelin estate. It was bought by the then District Council in 1948 from the Minister of Supply for the princely sum of £3000. The site was designated a Local Nature Reserve in 2010. The woodland has a range of nooks and crannies where a wide variety of species flourish. In particular, the old quarry area last worked in the 1950's provides many different micro habitats with its rocky cliffs and sheltered hollows.
A guided walk leaflet is available Tourist Information Centres.