A regional survey has been launched by public sector partners to seek views from people across Ceredigion, Carmarthenshire, Pembrokeshire and Powys about the experiences they, and others may have, when accessing a range of public services from housing to health.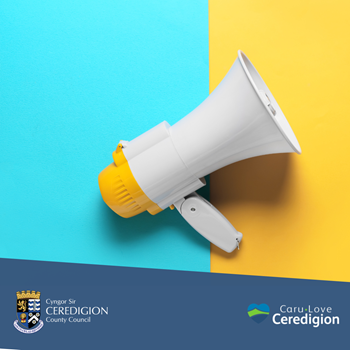 Feedback will inform work around equality from 2024 until 2028 and how people with protected characteristics are affected or treated when accessing services provided by the sector.    
The survey focuses on key areas like education, housing, health, crime, leisure and access to the coast and countryside. It asks people to rate their own experiences of these services and their perceptions of the experience that other people in our society may have.    
All public bodies have to produce a Strategic Equality Plan setting out how they will ensure services they provide are accessible to all residents and service users irrespective of their age, gender, sexuality, religion or disability.
There are nine protected characteristics set out in the Equality Act 2010. The Equality and Human Rights Commission have published a report called 'Is Wales Fairer' (2018) which sets out the state of the nation when looking at the more vulnerable groups in society. The survey uses the key areas listed in the report as a focus.   
Each public sector body has a duty to: 
Eliminate discrimination, harassment and victimisation

 

Advance equality of opportunity between people who share a relevant protected characteristic and those who do not

 

Foster good relations between people who share a protected characteristic and those who do not   

 
Alongside the survey, each region will engage with particular community groups that represent and advocate for some of the less heard groups like LGBTQ or re-settled refugees.  
Local authorities along with Powys Teaching Health Board, Hywel Dda University Health Board, Dyfed Powys Police, Mid and West Wales Fire & Rescue Service, Bannau Brycheiniog National Park Authority, Pembrokeshire Coastal National Park Authority and the Police and Crime commissioner, have collaborated to create the survey. 
The online survey is live until 30 July 2023, and is available here: Regional Equality Survey 
Councillor Catrin M S Davies is the Council Cabinet Member responsible for Equalities. She said: "Everyone should express their opinion and contribute towards this important survey. Your comments will help ensure that equality is at the heart of the Authority's work. It's your chance to have your say."
Strategic Equality Plan Survey
Paper copies and versions in other formats are available in all Ceredigion libraries and leisure centres, including the mobile library vans. If you need to get in touch with us or need information in other formats, contact us on 01545 570881 or partnerships@ceredigion.gov.uk. 
The 'Is Wales Fairer' report is available at: Equality and Human Rights Commission. For more information, please contact the press desk/media team of any of the partner agencies involved.  
25/05/2023