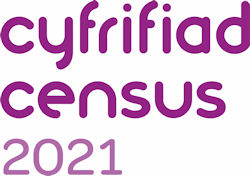 The census is a survey that happens every 10 years and is run by the Office for National Statistics (ONS).
It gives us the most accurate estimate of all the people and households in England and Wales. The information you give helps decide how services are planned and funded in your local area. This could mean things like doctors' surgeries, housing or new bus routes.
It asks questions about you and your household to build a picture of all of us. It looks at who we are and how we live. There's no other survey that gives as much information about our society and future needs.
Where can I get further information?
Please visit census.gov.uk for more information, and any questions you have, about the census.
ONS' free Census Contact Centre opens on 1st of March. From then, you can get in touch with the ONS by phone, webchat, email or text message. The Census Contact Centre Number will be available on the ONS website: census.gov.uk shortly.
Social media
Census facts
At the time of the last census…
75,922 people lived in Ceredigion, including 11,318 students
There were 2,063 farmers, the most common occupation
11 people were boat and ship builders and repairers
There were 676 nurses
72 people were furniture makers and other craft woodworkers
Nearly 18,000 of you used a car or van to drive to work, although over 7,000 of you (more than a fifth) worked from home
Ceredigion was made up of 164 different ethnicities
Other than the UK, Poland was the top country of birth, with Polish the most popular language other than English or Welsh, spoken by 663 of you
There were 94 households with 8 or more people
349 people said they were Jedi Knights