A wellbeing day was held in Aberaeron on Wednesday, 6 March for Ceredigion parent/carers which was hosted by the Disabled Children's Team. Ceredigion wellbeing network support group offered complementary therapies for guests on the day including massage, reiki and sound healing.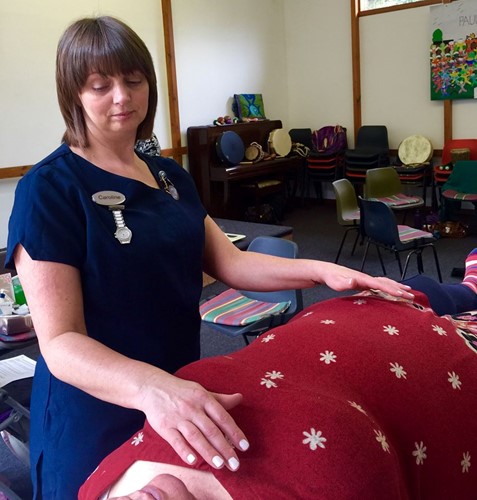 Food was generously provided by Medina, M&S, Greggs, The Treehouse, the Spar in Aberystwyth and Costcutters in Aberaeron. Carers enjoyed craft activities including ink and chalk painting and jewellery making, which were kindly provided and donated by the Centre for Widening Participation and Social Inclusion.
Ceredigion County Council is exceptionally grateful for the continued support of organisations and sponsorship from Families First and the Disabled Children's Team, enabling them to support parent/carers by hosting wellbeing days. The disabled children team hope the event gave parent/carers the opportunity to relax and meet other parent/carers.
The Disabled Children's Team would like to thank everyone who supported the event that made it a pleasant afternoon. For more information, contact the Disabled Children's team on timplantanabl@ceredigion.gov.uk or 01970 627016.
15/03/2019