Carers Week took place from 8-14 June 2020 across the UK. It is an annual awareness campaign which takes place to celebrate and recognise the vital contribution made by the UK's 6.5 million unpaid carers who look after family, and friends who couldn't manage on their own.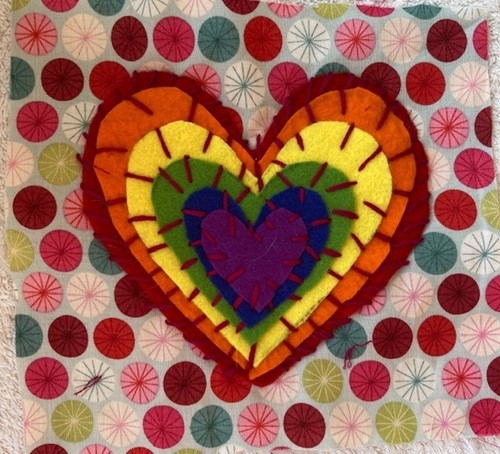 To celebrate Carers Week 2020 in Ceredigion, Ceredigion County Council Carers Unit and partners couldn't organise a big public event for Carers as usual. Instead, a really special Carers Week online programme of activities for Carers was organised.
Over 30 different online activities took place across Carers Week such as wellbeing, meditation and art and craft sessions. The programme ran across all seven days of Carers Week and had live activities for all Carers to access in the evening as well as the daytime and also has recorded activities to take part in at any time of day or night. One Carer said: "Sorry I didn't get to join you when you were live, I was working, but had so much fun watching on catch-up! Congratulations on a week of amazing sessions! Hope to tune in tomorrow while you are live, work permitting! It's like being in the room with you!"
The Carers Unit also issued a special 'bumper Carers Info burst' which included updates on local services in Ceredigion for Carers and the people they care for; other fun ideas on how to celebrate Carers Week and tips on how to look after the mind and body and ways to boost your mood.
Not all Carers have internet access so the Carers Unit also organised delivery of over 850 special Carers Wellbeing bags to Carers registered with the Carers Information Service across Ceredigion. Carers really are unsung heroes who are doing an incredible and amazing job. The Carers Wellbeing pack was just a small token of Ceredigion County Council's appreciation for all that Carers do. Carers said: "It was a very nice gesture and after more than three months in lockdown, it was a most welcome change to the daily routine. Little things and thoughts from people who understand the difficulties of being a carer mean a lot at this difficult time," and "The treats were lovely but knowing that someone was thinking of me and appreciating what I do meant so much more."
In a special online video message to close Carers week, Carers Champion, Councillor Catherine Hughes thanked all who had made the huge range of activities available to Carers and also the Carers themselves. She said: "As unpaid Carers, your contribution is priceless, thank you from the bottom of my heart."
More information on the support for Carers can be found here: www.ceredigion.gov.uk/resident/social-care-wellbeing/support-for-carers.
07/07/2020