​If you feel that you would benefit from support from the Team, speak to either your child's teacher or Health Visitor. They will be able to make a request on your behalf. The Teacher or Health visitor will ask you to complete a family questionnaire answering questions about your needs and wellbeing.
Filling this in helps us all to quickly identify what additional support your family may need. You can ask for more help by phone to complete the form if you need it.
When we get your request, we may find that there are other services in the community such as a Family Centre or Homestart that are better able to help your family and we may signpost or assist you to access them.
If we can help you with the support that you have requested, we will talk to you, and agree what the support is, how it will be delivered and for how long. We will write you a letter to confirm our agreement.
During our time working with you (and when all work is completed) we will ask you to complete the family questionnaire again so that we can all see that the work we are doing is making a difference.
Sometimes the need for our services is identified by another professional rather than you or your child, for example, Social Worker or teacher, however they will need your written consent that you want to work with us before we can accept their request.
Parenting Programmes
A programme of structured parenting courses is regularly agreed and updated by our Family Centre network and can be accessed directly with your local Family Centre. Penparcau Family Centre workers also facilitate a yearly Incredible Years Basic group programme for families with school age children.
We may also provide parenting programmes on a one to one basis for those parents with complex needs that cannot be met through the Family Centre. These Parenting Programmes follow the Incredible Years Home Coaching individual program. Referrals for these programmes will be made by your Social Worker or other key professional worker after you have given consent for the request to be made.
We support the rights of people with a disability to participate fully in family life and will work with you to ensure that these rights are upheld.
Mentoring
Most young people have access to school based provision if they require an independent space and support to think things over .Where this is not appropriate or accessible a Family Support worker may work with children and young people age 8 and over, for up to 10 sessions to provide an independent safe space to explore their wishes and feelings. We hope to strengthen their understanding of their own needs and help them to identify strategies that can assist including supporting your child to practice routines which enable them to contribute and participate in their community.
We believe children have rights as recognised in the United Nations Conventions on the Rights of the Child and will work with you and your child to ensure that these rights are upheld.
If you would like more information regarding Tim Teulu, please contact us on:
Telephone
01545 572649
Email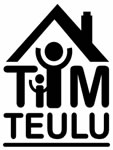 Tim Teulu provide early intervention support to families with children with an emphasis on:
developing parenting skills and attachment
mentoring support for young people
a dedicated worker for young parents (up to the age of 25)
We will work with you to understand what matters to you and to help you to achieve the results that you want. Tim Teulu is designed to respond at a time of change to enable people to reconnect and build on their own resources and communities and prevent the need for more complex interventions.
Our work will be to a structured time limit and will look at both your needs as a parent and your child's needs. We will also help you to access support and resources within the community that will help to build your families resilience over time.