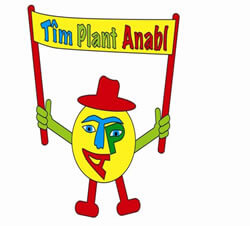 Tim Plant Anabl Ceredigion Short Breaks Service arranges short breaks for disabled children aged 1- 18 who live in Ceredigion.
The service aims to provide support for families and to enable the child to have new experiences by providing short breaks with local families in the community.
The service offers a 'Sitting service' and a 'Family Link Carer service'.
Who Are The Carers?
Carers are people in the local community who apply to become carers of disabled children. They may be able to offer care for just a few hours every week / month or more. They are assessed, supported and supervised by the Short Breaks Social Workers and are required to undergo stringent checks from Social Services, Criminal Records Bureau and Health.
Although the carers are considered volunteers, they receive a payment for every session of care that they give from the Tim Plant Anabl Short Breaks Service. A mileage allowance and expenses are also paid.
A written agreement is drawn up between all parties and arrangements are usually made between the Carer and the family. There is no charge to the families of disabled children.
Would you like to support a disabled child and their family?
Have experience or interest in disability?
Able to provide valuable opportunities and support to a disabled child.
You do not necessarily have to have experience of working with disabled children to become a Sitter or Family Link Carer.
You will not be asked to do anything you do not feel comfortable with and will receive ongoing support from the Short Break Social Workers.
If you are interested in becoming a Sitter or Family Link Carer, please contact a Short Break Social Worker in Tim Plant Anabl:
Post:
Short Break Service
Tim Plant Anabl
Pantyfedwen
9 Market Street
Aberystwyth
Ceredigion
SY23 1DL
Telephone:
01545 574000
Sitting Services
​Most Parents / Carers like to go out occasionally and the service aims to provide families with a Sitter who can look after all the children of the household in their own home for a few hours at a time. This can take place in the evening or during the day, depending on the needs of the family and the availability of the Sitter.
A Sitter is able to take a child out for a few hours as well, if this is felt to be more appropriate for the child and is convenient with the Sitter.
A Sitter cannot take a child back to his / her own home.
Family Link Carer Service
​Parents / Carers may feel their child may benefit from a short break or they may like a break for whatever reason. It may be to spend time with their other children or just to take a little rest. The service aims to match the family with a Family Link Carer who will look after the child for a period of time – perhaps a whole day, a weekend or a few days holiday in the family link carer's own home.
Service would be offered on a regular basis with the same child
Family based short breaks can have benefits for all concerned:
The Child - who gains new friends and new experiences in a new environment
The Parents / Carers – who can have a break from caring to spend time with their other children and generally recharge their batteries
The Sitters / Family Link Carers – who can find caring for children rewarding and enjoyable for both themselves and members of their own family
Could you provide a home to a child/young person?
Ceredigion Social Services are always looking for new adopters / foster carers who can provide a home (either temporary or permanent) or short break service for children and young adults who can no longer live with their birth families or may need a break away from their birth families.
Interested?
Telephone Tim Plant Anabl on 01545 574000.