On Saturday, 12 October, the entrepreneur and entertainer Stifyn Parri returns to Theatr Felinfach with his new show 'Dim C'wilydd!' (No Shame!).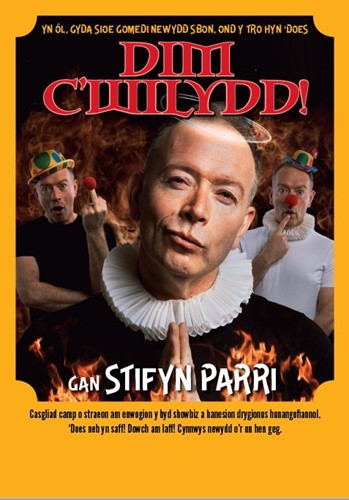 After the resounding success of his show, 'SHUT YOUR MOUTH!' he's back with a brand new collection of theatrical gossip and divulges some of his most embarrassing moments in his life so far.

Stifyn lives an extremely unique life, with a prosperous career as an actor, singer, presenter and producer. He has produced some of the biggest Welsh events, created the SWS (Social Welsh and Sexy) society in London, Russia and New York, starred in the West End and has worked with some of the industry's biggest names including Hollywood stars and the Royal Family.

The show will be a comic concoction of outrageous showbiz celebrity anecdotes and autobiographical embarrassing moments. This one-man show is an honest, unscripted account of the untold story of a larger than life TV and Showbiz personality.

The evening will start at 8 pm in the 'Lolfa' at Theatr Felinfach.

Tickets are £12 for adults, £11 for pensioners and £10 for students and secondary pupils over 16. Tickets are available from the Box Office, by calling 01570 470697 or online by visiting theatrfelinfach.cymru.

Age Guidance: 16+
13/09/2019