World-renowned tenor Rhys Meirion will bring his 20th Anniversary Tour to Theatr Felinfach on Saturday, 07 March.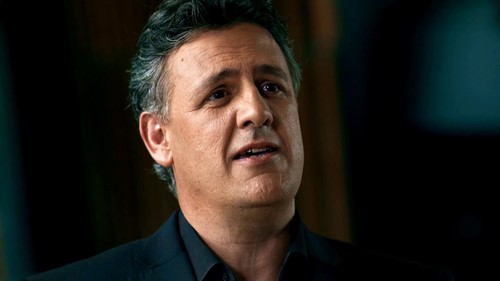 The tour, which celebrates Rhys' twentieth year as a professional singer, has already visited London, Haverfordwest, Bala, Ammanford, Caernarfon and Aberystwyth before coming to Theatr Felinfach. This promises to be a special evening as Rhys returns to familiar territory having sung at the Theatre on several previous occasions. His clear and resonant voice will fill the auditorium to local girl, Menna Griffiths' piano accompaniment.
Joining Rhys during the concert will be his daughter, soprano Elan Meirion. There will also be performances by the Aberaeron Primary School Choir who had the experience of singing with Rhys two years ago at Theatr Felinfach in the Tra Bo Dau concert. Rhys will also be joined by Côr Cardi-Gân, whose home is on the Felinfach campus, and they are also celebrating their twentieth anniversary. Cardi-Gân held a prestigious concert at Theatr Felinfach at the end of September, on the very date that they were established. Their special guests were Tra Bo Dau, Rhys and Aled Wyn Davies. It was a night to remember and no doubt this concert will be just as spectacular.
Although the concert is sold out, it is worth putting your name on the waiting list in case of last minute availability. Contact the Box Office on 01570 470697.
10/02/2020