A consultation is being held to gather views on a new Local Housing Strategy for Ceredigion.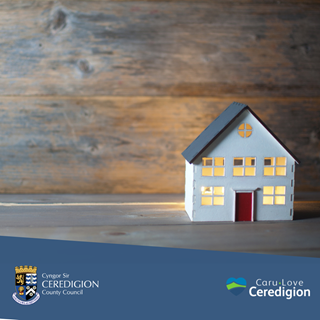 The current Local Housing Strategy has been in place since 2018. As a result, the Strategy has been reviewed and updated for a further 5 years. It sets out a vision for "sufficient, suitable and sustainable accommodation to meet residents' needs now and in the future".
The intention is for the Local Authority to play a lead role in developing an approach to housing across all tenure and ensure the delivery of appropriate housing and related services in order to meet local need.
The consultation will run for 8 weeks and will close on 30 June 2023. You can submit your views and ideas here: Have your say on Ceredigion's Local Housing Strategy 
Councillor Matthew Vaux, Cabinet Member for Partnerships, Housing, Legal and Governance and Public Protection, said: "The Housing Strategy recognises the important role that Housing plays together with the influence it has on the health and wellbeing of individuals, families, and the wider community and remains considerate to the Welsh language and culture. It is important that we understand and consider the demands of future generations, their needs, and preferences and how they can be catered for. We need houses that can be adapted and which can sustain people at different stages of their lifetime. This will go a long way to ensure a healthier population, alongside better use of existing housing stock, and improved standards and living conditions."
If you have any questions about the consultation, or need a copy of the Draft Housing Strategy and consultation survey in an accessible format, please email localhousingstrategy@ceredigion.gov.uk or call Clic Customer Contact Centre on 01545 570881.
Ceredigion's Local Housing Strategy coincides with Ceredigion's Well-being Objectives for 2022-2027.
05/05/2023