Customer service provision will be enhanced in Ceredigion this autumn.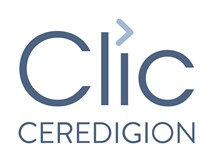 As well as contacting Ceredigion County Council with enquiries by phone, by email or online, members of the public will also be able to speak to an advisor at Aberystwyth Library, Canolfan Alun R Edwards, and at the libraries in Aberaeron, Lampeter and Cardigan.
During the last few months, Clic Customer Services team have dealt with an average of 10,500 calls and 2,200 emails per month.
Councillor Catrin M S Davies, Cabinet Member with responsibility for Customer Services, said: "The Clic team has dealt and responded excellently to the needs and enquiries of members of the public over the last few months. Now is the time to introduce that personal, face-to-face contact between members of staff and the public. People can get information, advice and make general enquiries in Aberystwyth Town Library at Canolfan Alun R Edwards, and at Aberaeron, Lampeter and Cardigan libraries."
Clic Customer Services staff will be available from 04 October 2022 between 9.30am and 4.00pm every Tuesday, Wednesday and Thursday at all four libraries. Previously this service was provided in Aberystwyth at Canolfan Rheidol.
As this is a phased re-opening of the service, the option to make payments will be re-introduced in due course. Payments can continue to be made by phone, on the Council website and at post offices.
Council and Cabinet meetings will continue to be broadcasted on the Council's Facebook pages, join remotely by contacting democracy@ceredigion.gov.uk Alternatively, members of the public will be able to attend the Chamber to watch the Council meetings.
Enquiries can also be made through Clic, Ceredigion's Customer Services portal on the Council website, by calling 01545 570881 or by email clic@ceredigion.gov.uk.
03/10/2022