Ceredigion continues to experience some of the best air quality standards in Wales with all monitoring locations being highly compliant with legal standards.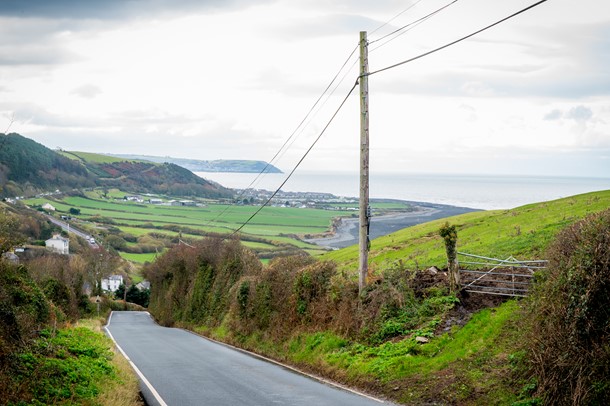 During a Cabinet meeting on 06 December 2022, members received an update on Ceredigion's air quality assessments.
In terms of statutory air quality monitoring duties placed on the Council, there is a requirement to report on Nitrogen Dioxide (NO2) and Particulate Matter (PM10) annually.
To undertake the monitoring duties, Diffusion Tubes are usually fixed to lampposts by the roadside and are collected monthly to send to an approved laboratory for analysis. After collecting data for 12 months, an average value is established for comparison against statutory limits.
Ceredigion's current monitoring areas, which are selected as the worst possible scenarios due to traffic congestion, are at the following locations:
Terrace Road, Aberystwyth
Thespian Street, Aberystwyth
Railway Station, Aberystwyth
Morrisons Roundabout, Aberystwyth
Mill Street, Aberystwyth
Great Darkgate Street, Aberystwyth
High Street, Lampeter
High Street, Cardigan
Quay Street, Cardigan
Pendam (used as a rural background site for reference)
Talybont 
Although NO2 concentrations were marginally higher in 2021 than in 2020, the most likely explanation is the easing of COVID-19 lockdown restrictions in 2021, which led to increased vehicle emissions on our roads. Next year's Air Quality Progress report will continue to monitor statutory pollutant levels in the county to ensure continued compliance with legal standards. 
Councillor Matthew Vaux, Cabinet Member for Partnerships, Housing, Legal and Governance and Public Protection, said: "People have long come to Ceredigion for beautiful scenery and fresh air. We now have the data to show that Ceredigion is one of the best places for air quality in Wales."
Air Quality compliance is a statutory duty for the Authority and contributes towards the Well-being goals within the Well-being of Future Generations Act (Wales) 2015. 
06/12/2022