Friends of Cardigan Skatepark, Ceredigion County Council and Cardigan Town Council have been successful with a collaborative 'Awards for All' grant of £4,704 to improve Cardigan Skatepark.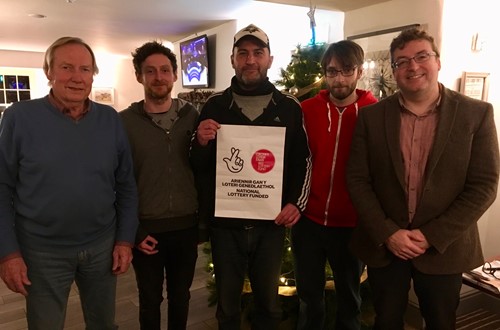 This is part of a longer term development to re-develop the park as one of the best skateboard facilities in West Wales. A series of consultation events were put on by Friends of Cardigan Skatepark and Ceredigion Council last summer. The results of these events showed that the most urgent need is to resurface the park but other improvements are also needed.
Councillor Clive Davies, Cardigan Town Council, said, "We're waiting to see if we get some European funding to cover the resurfacing costs. This Awards for All grant will pay for some other improvements."
The project contributes to Ceredigion County Council's Play Action plan to improve play and leisure opportunities across the county.
Councillor Catrin Miles, Ceredigion County Council Cabinet Member responsible for Learning Services, Flying Start and Team around the Family said, "We recognise the importance of quality play and leisure for the young people in Ceredigion, and welcome the improvements to Cardigan Skatepark."
Dan Rickards from Friends of Cardigan Skatepark said, "Cardigan skatepark used to be the place to come for skateboarding, but the surface has got worse and worse and more people go to Haverfordwest now. The work that we're doing now will help put Cardigan Skatepark back on the map."
21/12/2017