Walking Programmes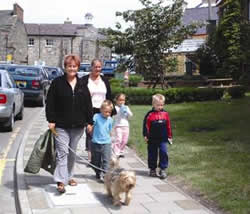 There's no doubt about it, walking is good for you. It's good for your heart, it's good for your lungs, it's good for the muscle and bone growth of your children and it's good for your feeling of wellbeing! Strong scientific evidence now supports the many benefits to health of regular walking.
Ceredigion with its lovely coastline and countryside provides an ideal environment to get out and about, and there are lots of walks available for those of all different abilities.
Age Concern Cymru offers information on physical activity and walking for the over 50s at www.ageuk.org.uk/cymru.
A list of local walks is available on our local tourism and ramblers websites: